safety first. And so much more.
Protection in storm season. A useful space year-round.
Of course, safety is Priority #1 with our shelters. Each model meets or exceeds FEMA P-320, FEMA P-361 and ICC 500 safety guidelines. (Check out the video of one of our shelters in testing to the right.)
But we also innovate. We make the only safe rooms on the market with an adaptable, integrated storage shelving system, so your shelter is usable year-round.
Strong. Safe. Plus storage.
We manufacture welded safe rooms in a variety of residential sizes ranging in capacity from 3 to 20 people, as well as community sizes for 100+ people. All above ground F5 Storm Shelters use a minimum of 3/16″ thick steel, and are fully painted or powder coated inside and out to prevent rust. We can also fully galvanize your shelter, good for over 100 years of rust protection.
More storage capacity than our competitors.
Innovative shelving solutions.
Maximum air circulation.
Residential Welded Safe Rooms
Commercial Welded Safe Rooms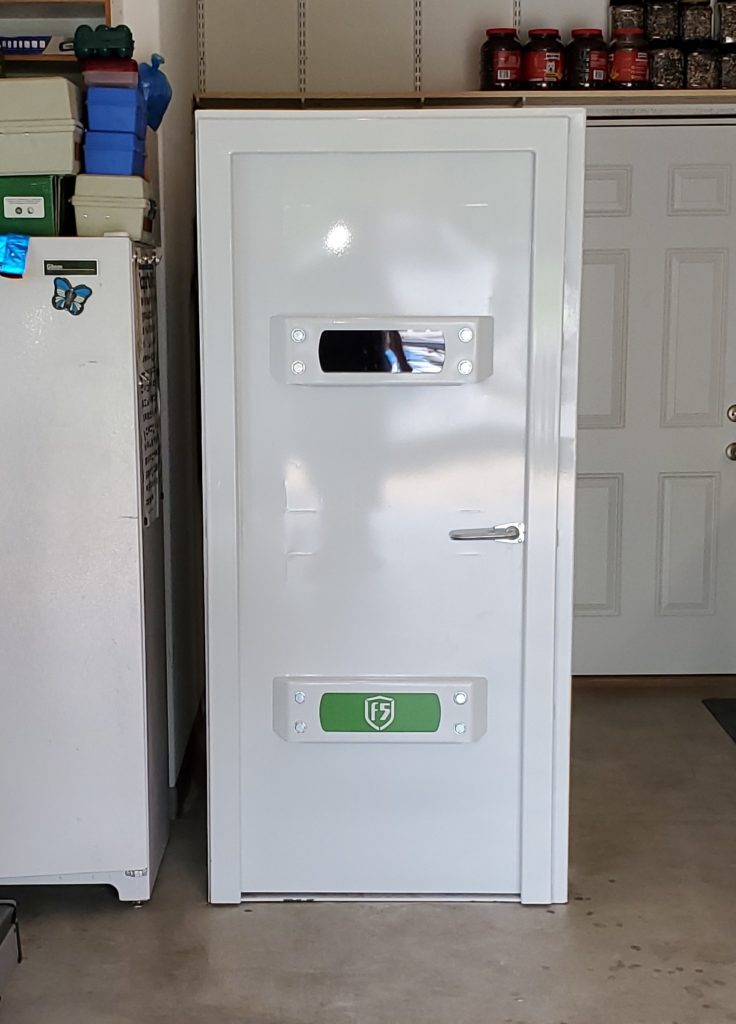 Out of sight. Out of mind.
Save precious garage space  with our underground "flush mount" shelters. We were one of the first companies in Missouri to design and test this style of shelter, and our model remains a leader in the industry.
Lightweight removable steps free up space.
Fully welded seams, inside and out.
Warranty against rust, leakage, or floating.
Garage Floor Flush Mount Shelters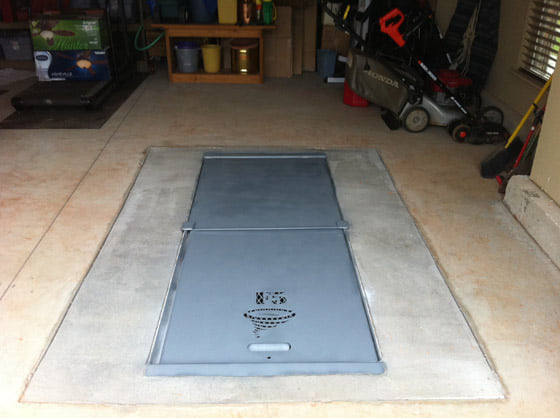 F5 Bolt-Together Storm Shelters are designed to fit. Our panels are made in 6" and 12" widths, allowing us to install them almost anywhere, in any size imaginable. Assembling our shelters with 6" and 12" wide panels adds more bracing and strength to the shelter walls. The panels come ready to assemble* with all necessary hardware and can be shipped easily across the U.S., or we can deliver and install the unit for you.
Includes all necessary hardware.
Panels are powder-coated.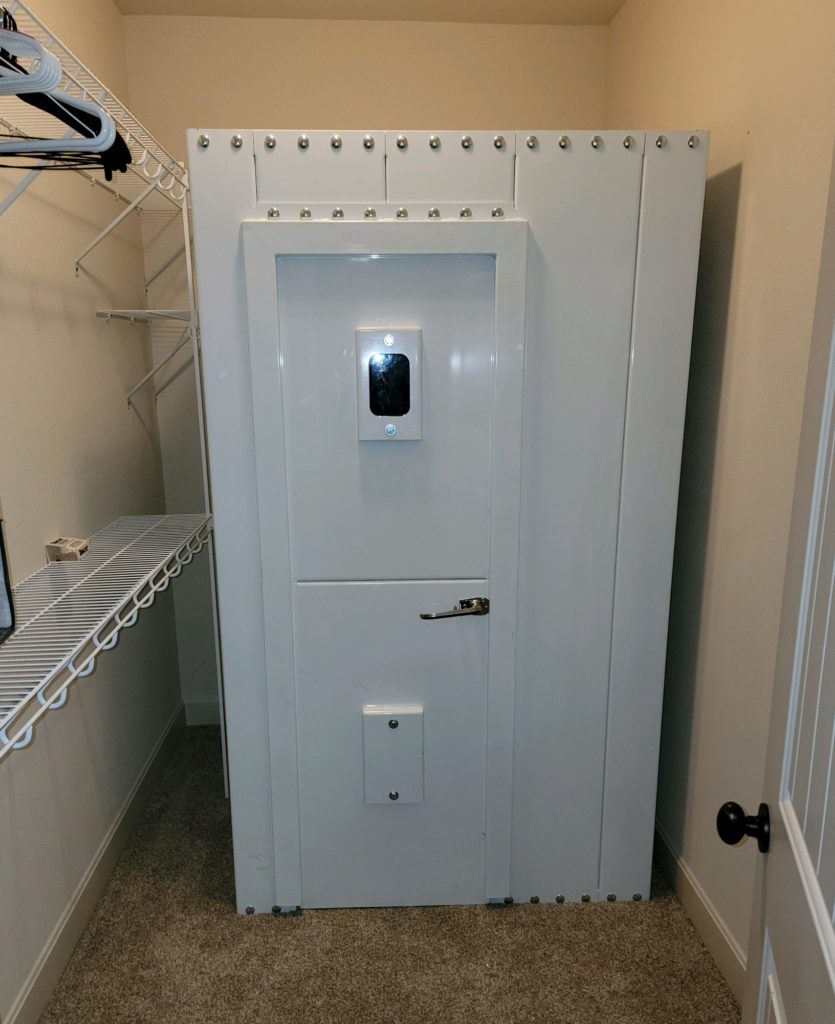 The ultimate in flexibility and convenience, our stand-alone storm doors can be custom-built to fit just about any size concrete room. Call us for more information.